Virtual Simulation for Nursing Education
Courses & Learning Solutions
What is virtual simulation in nursing?
Virtual nursing simulations are a type of clinical experience where interactions with patients are performed virtually on a computer or other digital learning environment, in ways that parallel real-world engagement.

Simulation provides learners with a comprehensive and repeatable hands-on learning experience. This encounter allows them to practice assessment, diagnosis, and clinical procedures in a simulated space. In this immersive setting, learners perfect their skills and build confidence in a safe setting.
What are the benefits of using simulation to teach nursing?
In general, simulation-based training boost learner engagement to the curriculum. This engagement results in a more personal involvement in their training compared to those who only experience didactic learning.2

Hardware simulation has also advanced to be even more effective. Modern CPR manikins have real-time feedback, measurement, and scoring technology built in to help motivate learners and quickly identify who needs help. Additionally, scoring further amplifies student engagement levels by providing a gamification option, such as a friendly and engaging CPR competition. This element of entertainment motivates students while reinforcing their skills on all the key components of high-quality CPR.
Virtual Simulation Courses for Nursing:
vSim for Nursing
Develop clinical reasoning skills, competence, and confidence in nursing students with vSim for Nursing. Help ensure your students build confidence and preparedness for practice with:
Real-world practice in patient-centered care
Realistic clinical experience – available anytime, anywhere
Personalized learning and precise remediation
True-to-life clinical experience at your control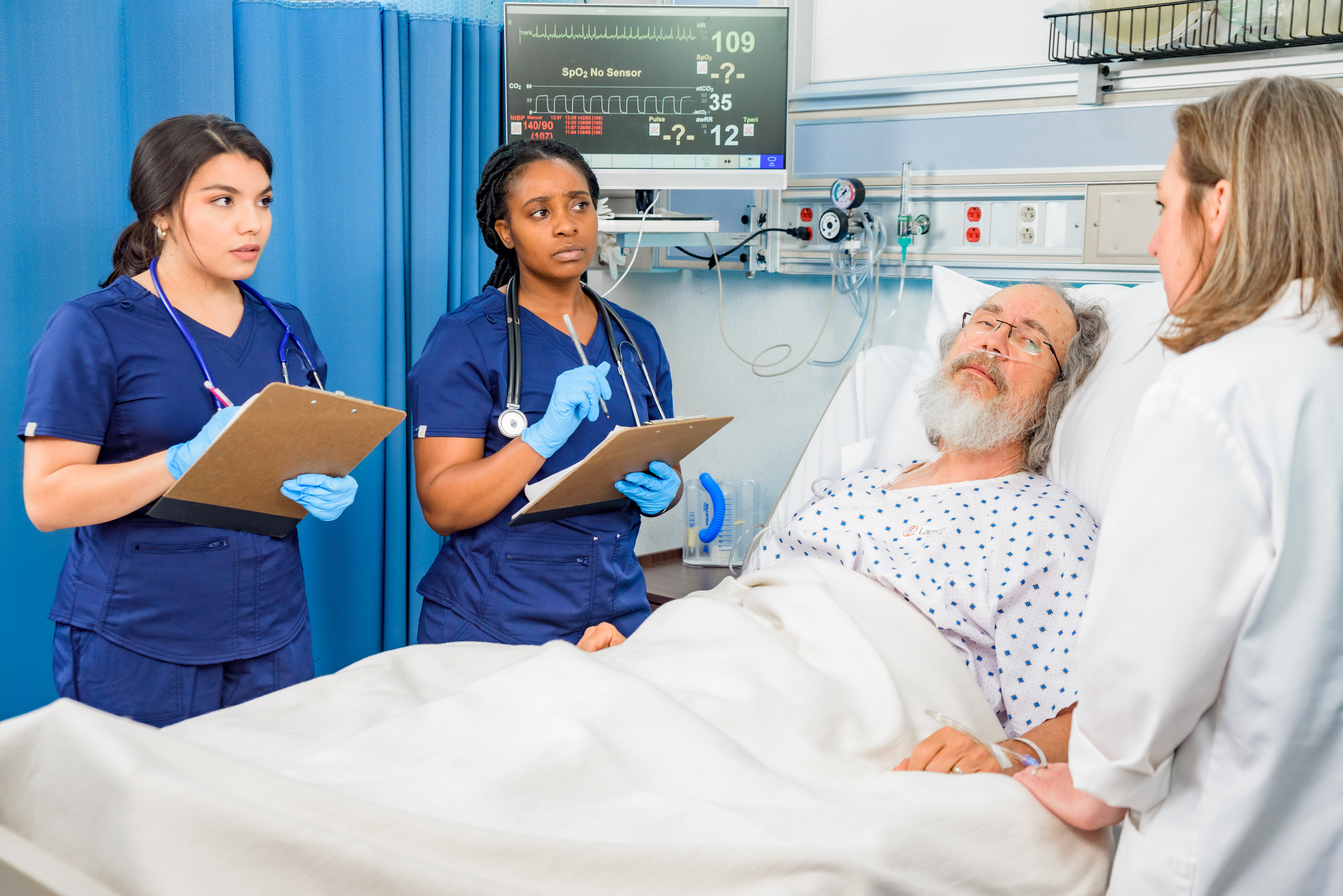 NLN SIRC Courses

National League for Nursing Simulation Innovation Resource Center courses are an online e-learning solution for simulation faculty and staff development. Laerdal, in collaboration with the National League for Nursing, are partners for consulting, education, and support. NLN SIRC courses are designed to challenge educators to expand their skills and meet NCSBN Simulation Guidelines standards to conduct simulations.